The 20Q A.I. (Artificial Intelligence) can read your mind. Developed online at www.20Q.net, the A.I. is now an award-winning pocket game that fits in the palm of your hand. Now, through licensing, you can customize 20Q's technology.

The 20Q A.I. learns and adapts
allows you to customize the game interface
functions as a stand-alone application
can be provided as a Web service

The 20Q knowledgebase can be tailored to fit various game platforms
can be adapted for mobile applications
handles multiple Web servers
can host thousands of simultaneous users
The 20Q A.I. can fit any platform
very small memory and programming requirements
can easily be adapted to your needs
20Q game knowledgebases can be split into modules
can run one or more modules simultaneously
can use domain-specific knowledge related to a website's theme
Multiple languages can be served from the same Web server

20Q.net has a very high stickiness factor
the average visitor spends over 30 minutes at our website
receives more than 50,000 unique visitors per day

87,000,000

games played online (so far…)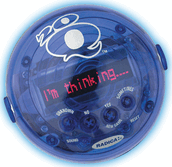 Over 15,000,000 20Q handheld games sold world-wide.
20Q leverages the power of the internet to train neural networks.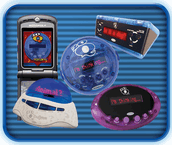 20Q handheld games are available in seven languages; the website trains twenty-one languages.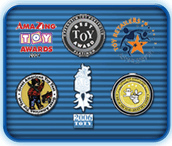 20Q has won numerous awards for our website and our addictive series of handheld games.